Prescription Drug Takeback Option
The Sallisaw Now Coalition has joined with the Gore Police Department to provide a medication disposal box at the Gore Police Department located at 1201 North Main in Gore. The disposal box is part of The Sallisaw Now Coalition's initiative to provide secure and convenient disposal options in Sequoyah County for the safe discarding of unused prescription drugs. According to the Sallisaw NOW Coalition, 238 pounds of prescription drugs were collected at the Sallisaw drop box from January through October 2020. The Sallisaw drop box is located at the Sallisaw Police Department located at 101 West Chickasaw Avenue in Sallisaw. The Impact of Drug Abuse According to Think Smart Oklahoma, the consequences of opioid abuse including missed workdays and healthcare costs, adds up to approximately $78 billion per year in the United States. Think Smart Oklahoma also notes that in 2018 there were 46,802 deaths across the U.S. as a result of opioid overdoses. The trend of overdose-related deaths appears to be growing worse in America.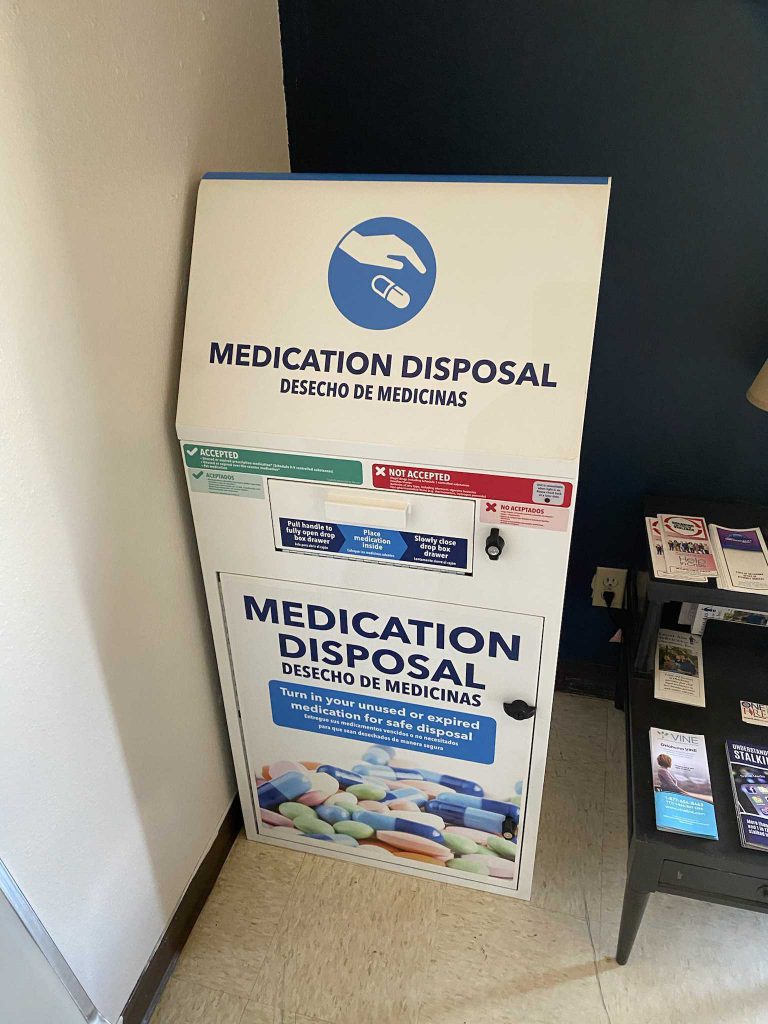 The Associated Press reports that overall (including opioids as well as other drugs) drug overdose deaths "got much worse" from 2019 to 2020 with 81,000 drug overdose deaths reported in the United States between May, 2019 and May, 2020. Gore is Taking Steps to Curb Prescription Drugs Falling Into The Wrong Hands Gore's medication disposal box will provide citizens with a safe, confidential way to discard unused medications. Gore Chief of Police Chris Goforth says the disposal box has received a number of medication drops since it was put in place in July. Chief Goforth hopes the drop box will help keep unused prescription drugs from falling into the wrong hands. "I would encourage people to drop of their old, expired medication they no longer need to keep it out of the hands of children our out of the hands of people who would steal the medications," Goforth says. For more information on drug abuse prevention visit the Sallisaw NOW Coalition's website. To find out more about the Gore medication disposal box location call the Gore Police Department at 918-489-5963.
Written by. Lance Montgomery
Powered by Megaphone Pro Solutions