NARCAN: Uses Go Far Beyond "How To Help An Addict"
If you or anyone in your home is on an opioid pain medication this training could save your life.
The Sallisaw NOW Coalition will be providing touchless NARCAN training Monday, August 31 from 10 a.m. to 1 p.m. in Sallisaw NOW Coalition parking lot at 101 North Wheeler Avenue in Sallisaw.
NARCAN nasal spray is an opioid overdose reversal medication used for the treatment of opioid emergencies where an overdose is suspected.
According to the Oklahoma Department of Health, Sequoyah County has the 11th highest opioid overdose death rate out of Oklahoma's 77 counties. Throughout Oklahoma, 91% of opioid-related deaths occurred at a home or an apartment.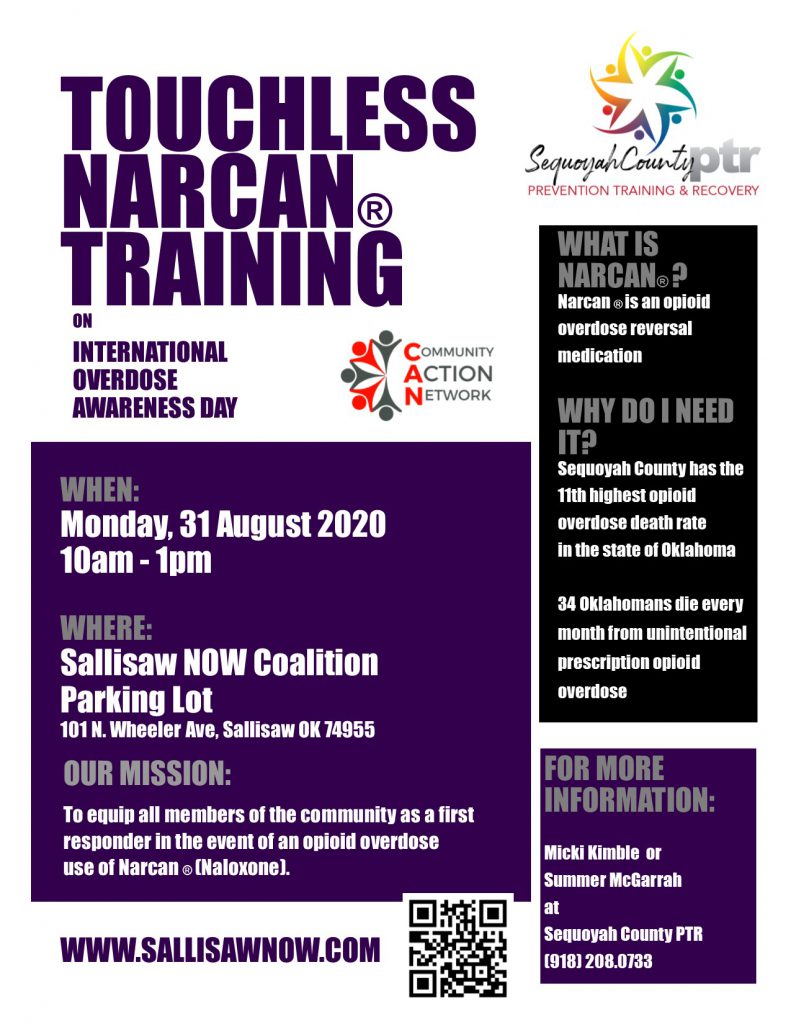 Every month an estimated 34 Oklahomans die as a result of unintentional prescription opioid overdose.
According to data from the 2017 Oklahoma Prescription Monitoring Program, enough opioids were prescribed in Oklahoma for every adult in the state to have the equivalent of 193 10mg hydrocodone tablets.
For more information on touchless NARCAN training, call Summer McGarrah or Micki Kimble at Sequoyah County Prevention Training and Recovery at 918-208-0733.
For more information on the Sallisaw NOW Coalition visit their website: https://sallisawnow.megaphonepro.net/
Article submitted by,
Lance Montgomery